A classic carbon road frame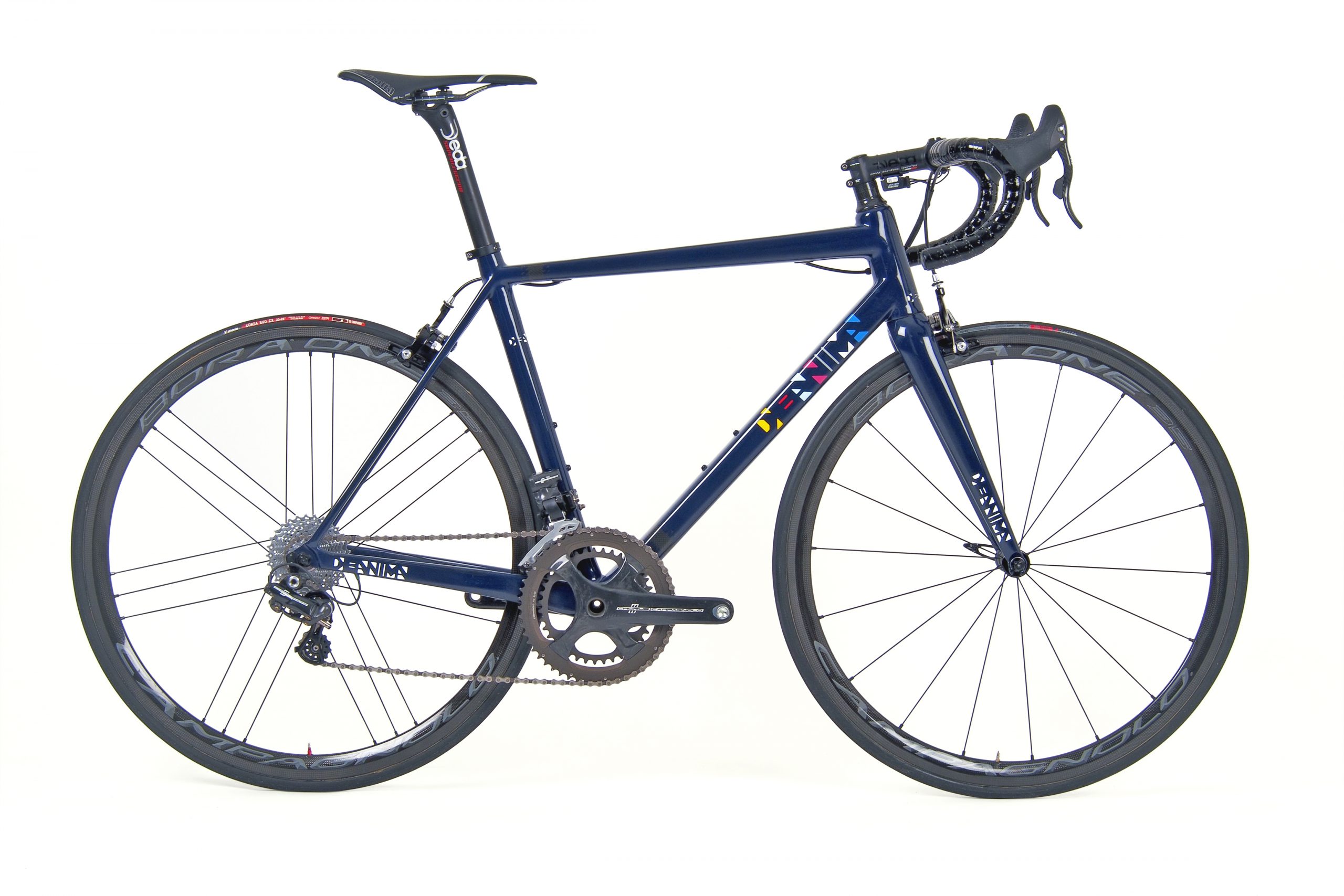 Bike.
The bike that started it all! This is the first frame that we ever offered. It's self-assured, confident, and very smooth – you know exactly how the bike is going to behave. When we designed the Unblended, we didn't just want to produce a standard tube to tube design, we wanted to make it modular, so we could reduce the number of joints and still offer custom geometry for the perfect fit. Some people might wonder what place a calliper brake bike has in this modern world, but to us it's all about simplicity, low weight and aesthetics. Like any parent, the first born is always the most special….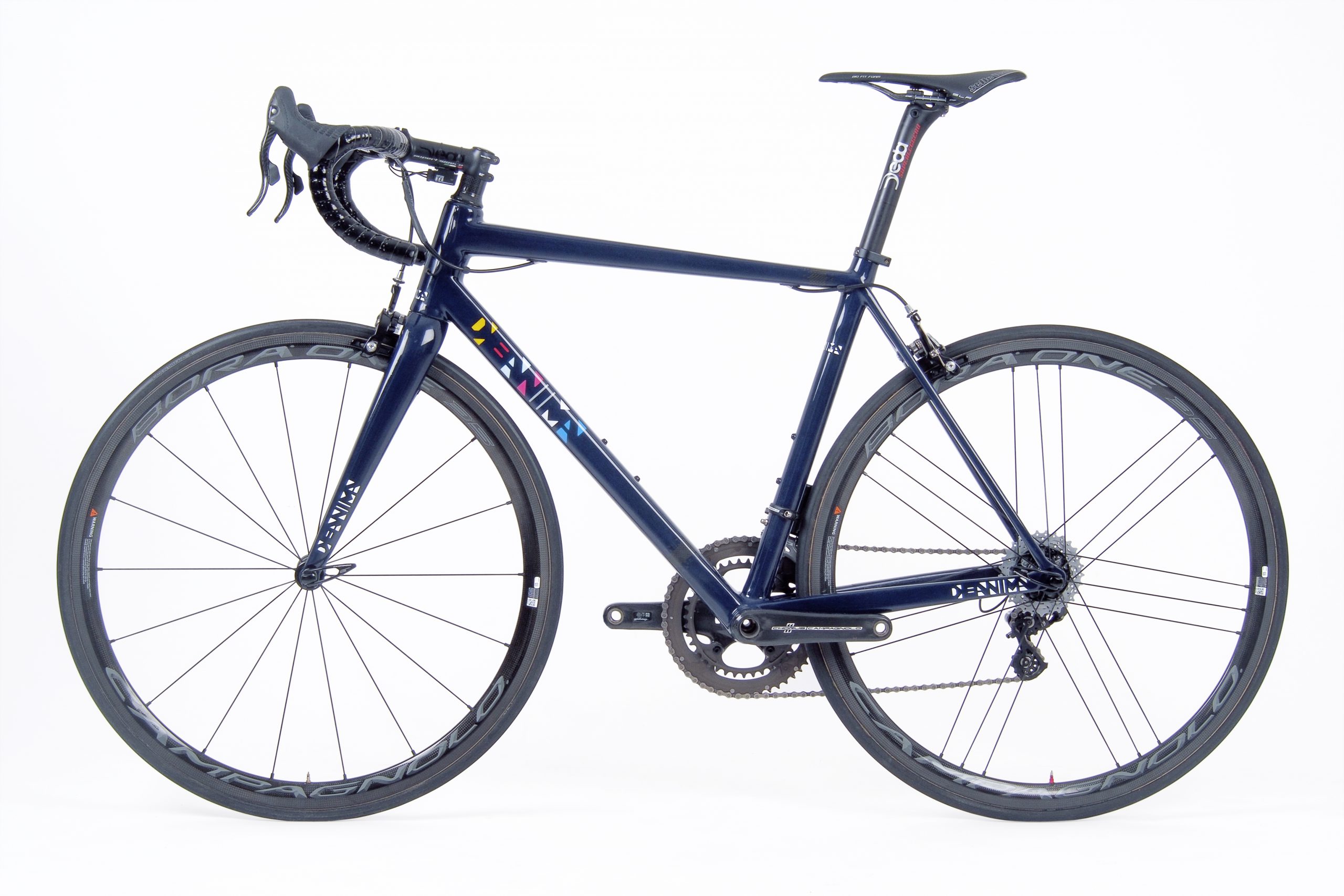 Key Elements.
Ultra light road frame.
Low maintenance, hassle free.
Full custom carbon modular frame.
Custom geometry option.
The DeAnima Unblended #1 is certainly a bike I'll remain fond of long after it's made its way back to Italy. It rode every bit as well as it looked – stylish, rare and racy all at once.

Cyclist.co.uk – Nov 2016
Rider.
You're abit like Matt from DeAnima. You don't see that there is anything wrong with 23mm tires, simple quick release wheels, calliper brakes and external cable routing…. Everything is just simple, works and you can just ride on and on! If that's the rider you are then this is the bike for you.
The road is never flat, it's always rolling, there are no mountain passes to descend down and no massive bunch sprints to get involved in. You are at one with the bike and more interested in the ride and balance of the bike, you just want the simplicity of the Unblended. If that's the rider you are then this is the bike for you.
Wokshop.
All DeAnima frames are made in our small workshop in the foothills of the Dolomites here in Trento, Northern Italy. The Unblended is not a traditional tube-to-tube carbon frame, rather it's made from frame sections that keep the number of joints to a minimum, but this also allows us to offer both standard and custom geometry. See geometry charts.
Order.
Choose an Unblended and then we can start making it for you, it won't be hanging on the wall waiting for a customer, it will be built with your name on it. Once we have worked with you on the geometry and paint and you are happy, only then we will start to build your frame.
A DeAnima frame, like a tailor-made suit, is made for you and with that in mind it should express who you are, let the paint speak. Do you want it subtle and understated or do you want to make a statement and tell everyone who you are? See our paint designs.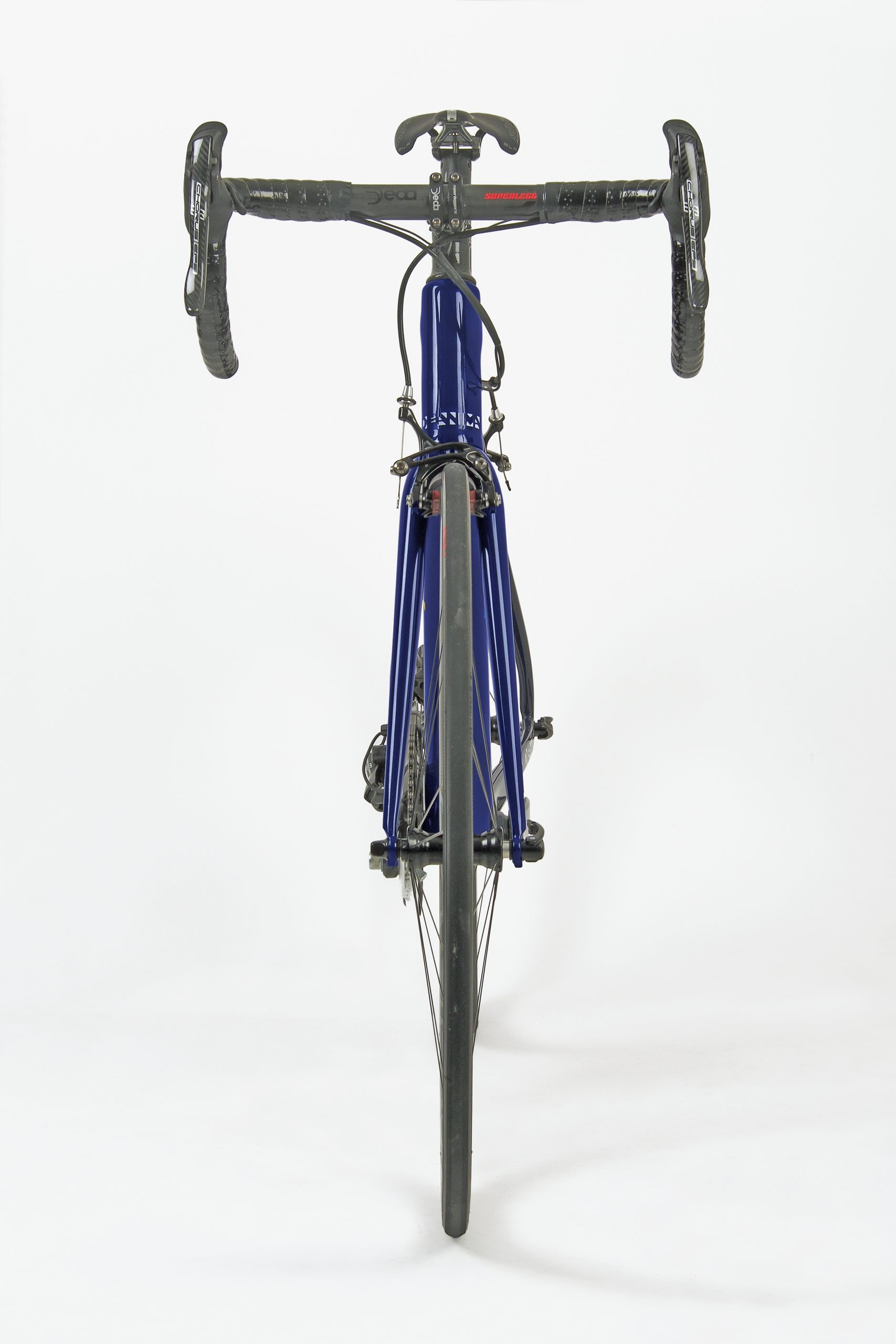 Details.
Built using T800s HM3k custom designed carbon tube-set, joined with HM3K pre-preg carbon.

Tapered full carbon fork.
PF BB86 BB.
Integrated Aheadset 1⅛" – 1.5".
Seatpost diameter 31.6mm – 27.2mm on request.
External/Internal cable routing mechanical or internal electronic.
Max tyre clearance 25mm.
Frame is available in standard or custom geometry.