All day steel gravel disc frame for the trails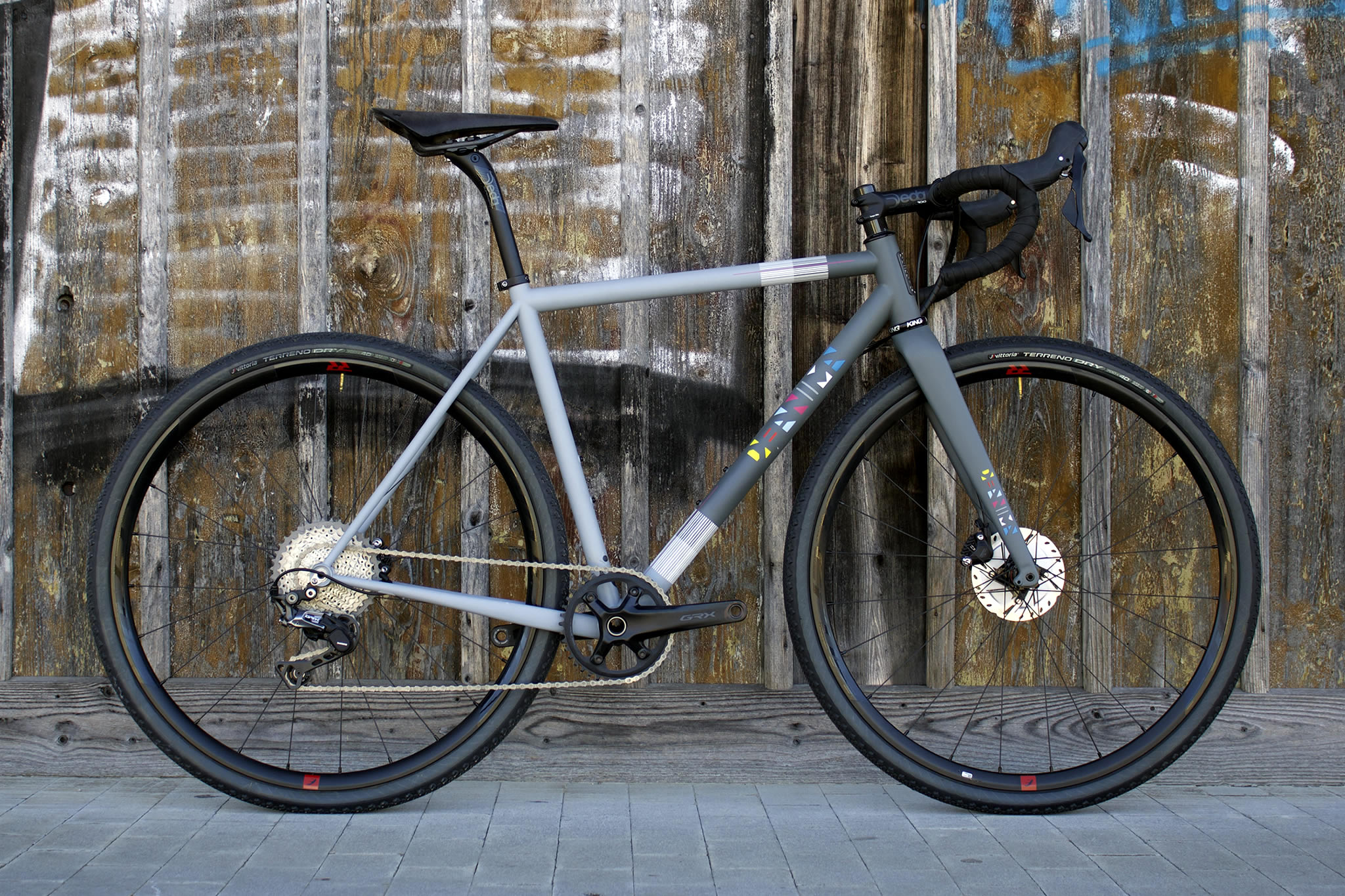 Bike.
Sometimes you just want to get away from the noise that's modern day life and find your inner self out in the wilderness. The DeFer Gravel is built to do just this. The daughter of the original DeFer, beefed up to take a beating -whether it's a short blast down by the river or a 2-week bikepacking trek across the Alps the DeFer Gravel is the bike that can do it all!
Space tight in the tent? Leave her outside for the night – she won't cry! Made from Dedaccciai Zero Uno custom tubes it's a bike that's in for the long haul. We can tailor the DeFer Gravel to your needs – you want extra bottle mounts, rack mounts, bag mounts or whatever else you're thinking – ask us and we will do it!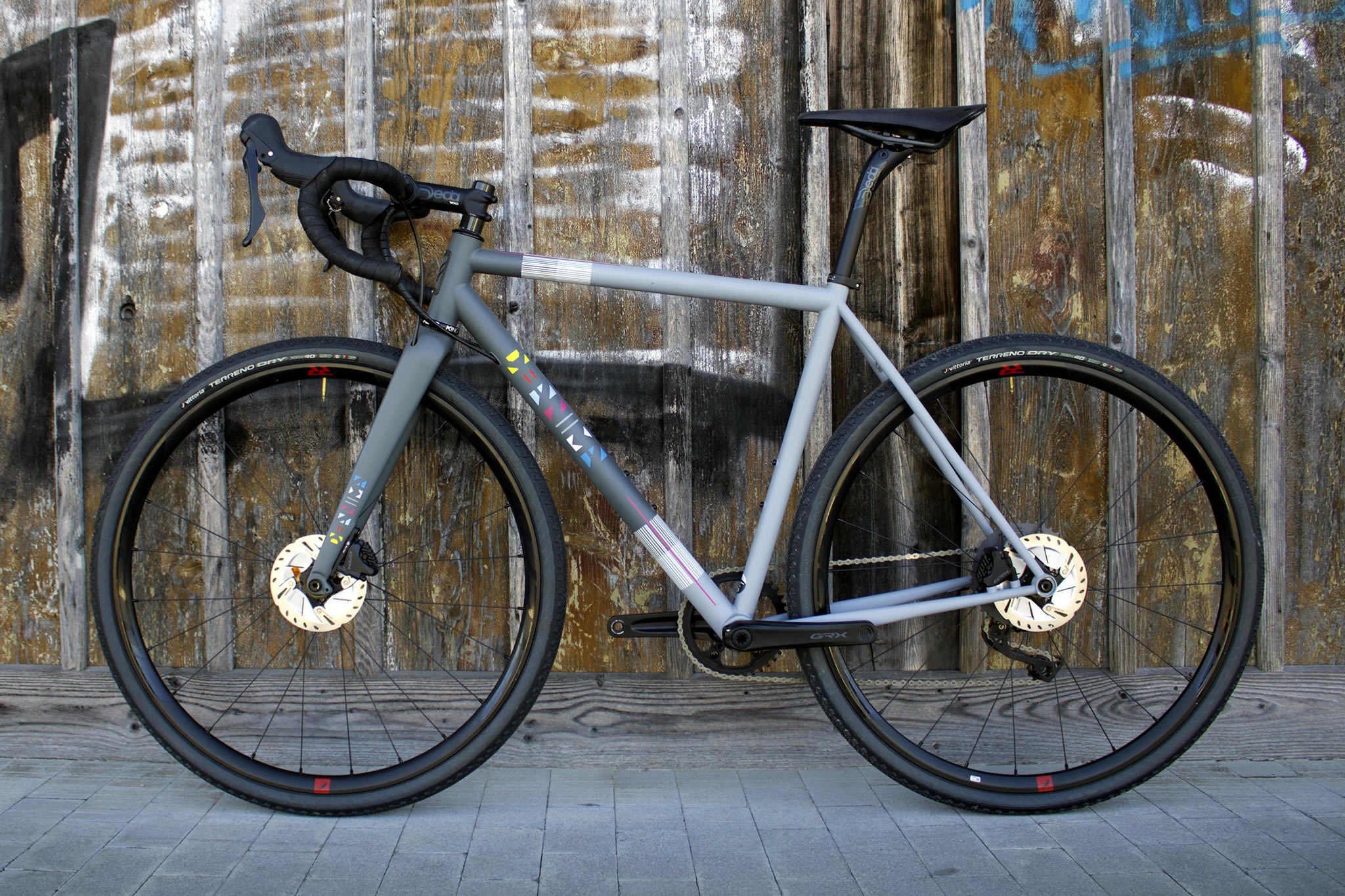 Key Elements.
Frame built for the long haul.
Custom Dedacciai Steel tubeset.
Custom geometry option.
Custom CNC drop outs.
Extra mounts and customisation available.
Rider.
You enjoy exploring far from home and to ride whatever surfaces that your journey takes you on. You want to be able to just go whenever you want, be it for an afternoon, a weekend or a month. You need a bike that is both agile and fast but is also dependable & strong. If that's the rider you are then this is the bike for you.
Like life, your riding is the same, it's always a bit of an unknown, you don't know where the journey will lead you. You don't always stay on your intended path, you are curious about where new trails lead. You're always wondering what's over the next ridge or around the next corner. If that's the rider you are then this is the bike for you.
Workshop.
All DeAnima frames are made in our small workshop in the foothills of the Dolomites here in Trento, Northern Italy. To make this frame we worked with our friends at Dedacciai and explained what we wanted to do and they produced the tube-set for us. Tig welded using the finest Dedacciai tubes, this frame is available in both standard and custom geometry. See geometry charts.
Order.
Choose a DeFer Gravel and then we can start making it for you, it won't be hanging on the wall waiting for a customer, it will be built with your name on it. Once we have worked with you on the geometry and paint and you are happy, only then we will start to build your frame.
A DeAnima frame, like a tailor-made suit, is made for you and with that in mind it should express who you are, let the paint speak. Do you want it subtle and understated or do you want to make a statement and tell everyone who you are? See our paint designs.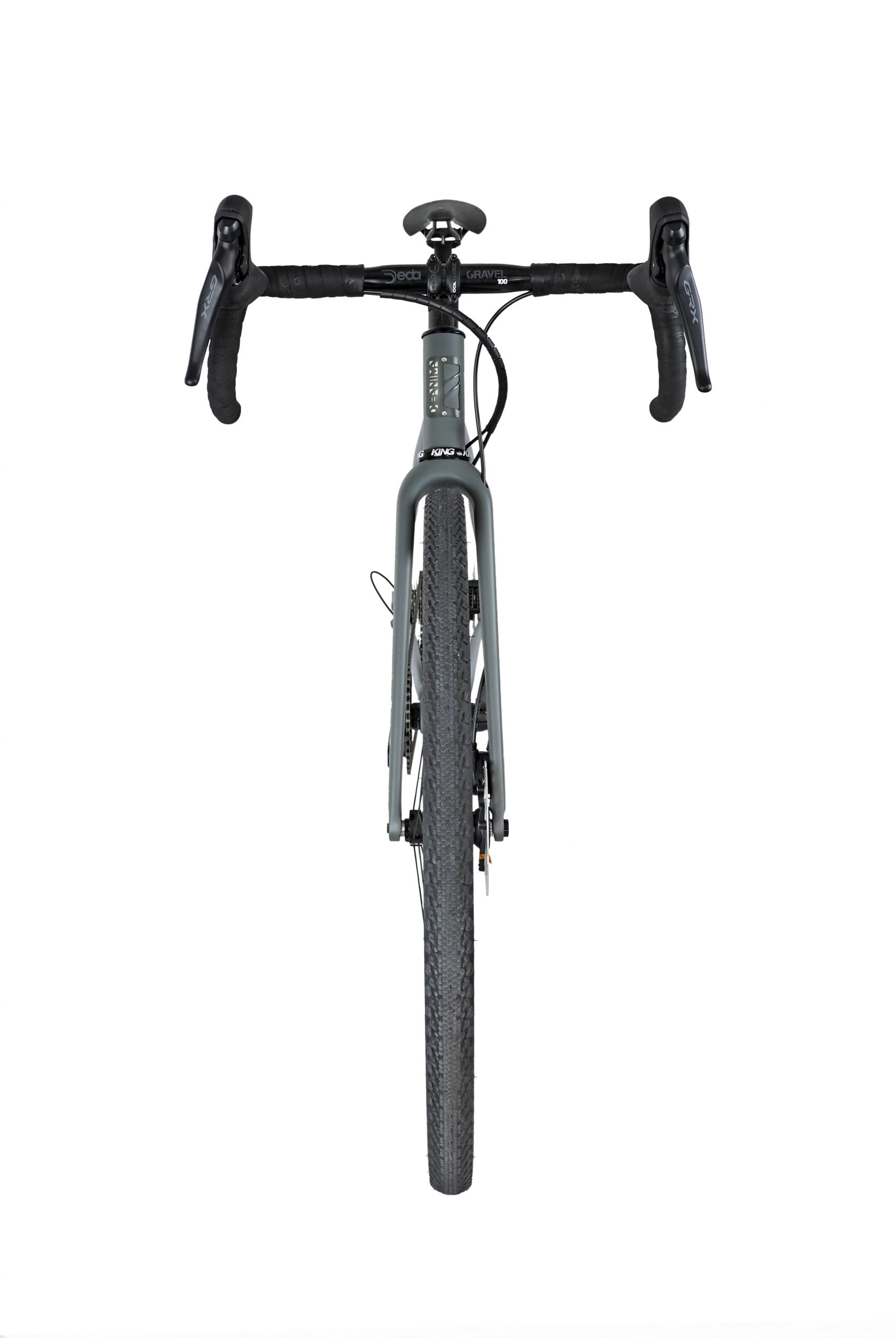 Details.
Built using Deda Zero Custom tubeset, Tig welded.

Custom stainless steel dropouts.
Front triangle tube diameter TT 31.7mm/ ST 35mm/ DT 44mm.
Tapered full carbon fork.
Front Thru Axle 100mm x 12mm.
Rear Thru Axle 142mm x 12mm.
Flat mount disc brakes.
T47 or BSA bottom bracket.
Seatpost diameter 27.2mm.
External cable routing mechanical or internal electronic.
Internal routing for rear disc brake hose.
Suggested headset: Chris King Inset 7.
Max tyre clearance 700x42mm – larger on request.
Fully integrated cable option available at no extra cost – electronic only.
Dedaelementi DCR integrated headset.
Frame is available in standard or custom geometry.