A modern carbon fibre race frame, made to be light, fast and responsive.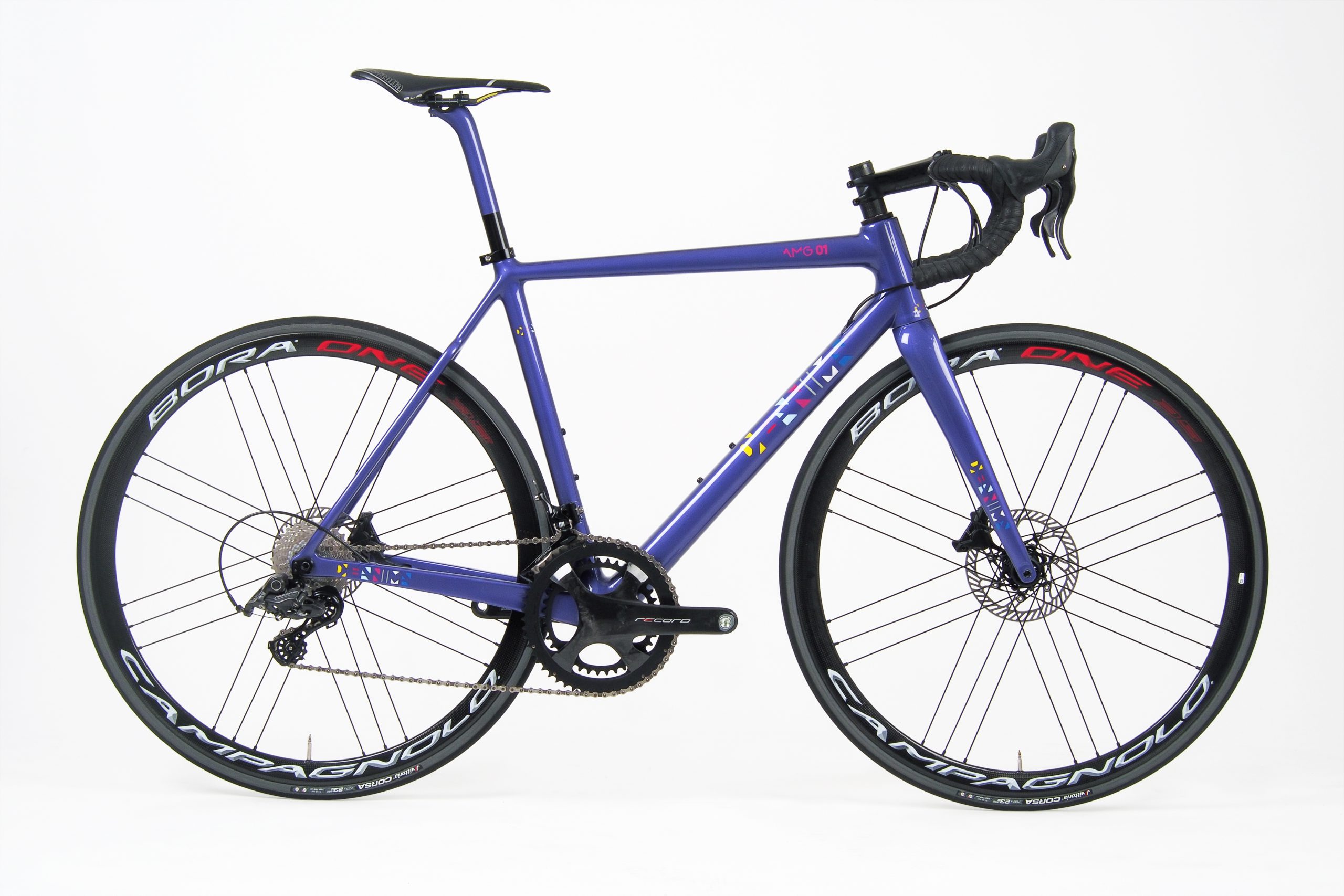 Bike.
The AMG, the bike we designed when disc brakes were suddenly on the road. The AMG shares the same refined geometry of the Unblended, but we redesigned all the frame sections for disc brakes and thru-axles to maximise the benefits – stiffer front end and stronger braking – but still allowing you to have custom geometry. With great weight distribution, predictable and precise handling and low weight what's there not to like.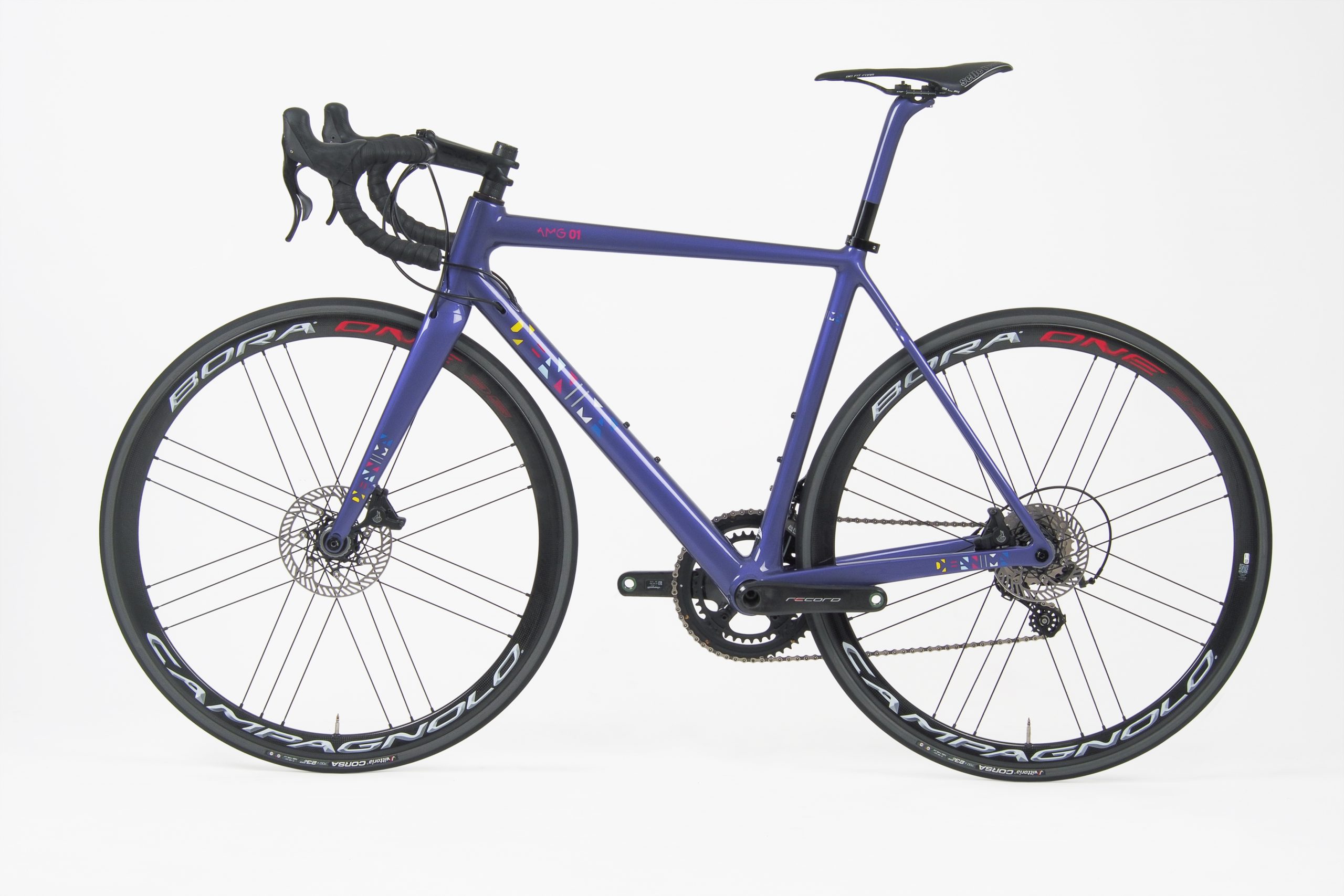 Key Elements.
Full custom carbon modular frame.
Custom geometry option.
Great weight distribution
Disc brakes.
Full internal or external cable routing.
Gianni Pegoretti's DeAnima may be a new name, but it holds firm to the old ideals of Italian cycling. Handmade in the heart of Italy, the AMG-01 is a bike that rides as impeccably as it is finished. It is a manifestation of the craftsmen that make it, a bike we feel lucky to have had in the PELOTON magazine stable, even for a short time.

Peloton Magazine
Rider.
When you're are descending down that mountain pass and a bit on the edge, you want to know that when you start braking and entering that hairpin bend that the bike remains stable and predictable as you lean into the apex of the corner and that as you exit its still composed as you start piling on the watts, accelerating out of the corner. If that's the rider you are then this is the bike for you.
You like to have a relaxing ride with your friends on a Sunday morning, you want something that's not edgy, it's refined and relaxed, but when you need to take part in the winner-takes-all bunch sprint, it comes alive to take you to the line and the glory of the winner takes all! If that's the rider you are then this is the bike for you.
Workshop.
All DeAnima frames are made in our small workshop in the foothills of the Dolomites here in Trento, Northern Italy. The AMG is not a traditional tube-to-tube carbon frame, rather it's made from frame sections that keep the number of joints to a minimum, but this also allows us to offer both standard and custom geometry. See geometry charts.
Order.
Choose an AMG and then we can start making it for you, it won't be hanging on the wall waiting for a customer, it will be built with your name on it. Once we have worked with you on the geometry and paint, and you are happy, only then will we start to build your frame.
A DeAnima frame, like a tailor made suit, is made for you and with that in mind it should express who you are, let the paint speak. Do you want it subtle and understated or do you want to make a statement and tell everyone who you are? See our paint designs.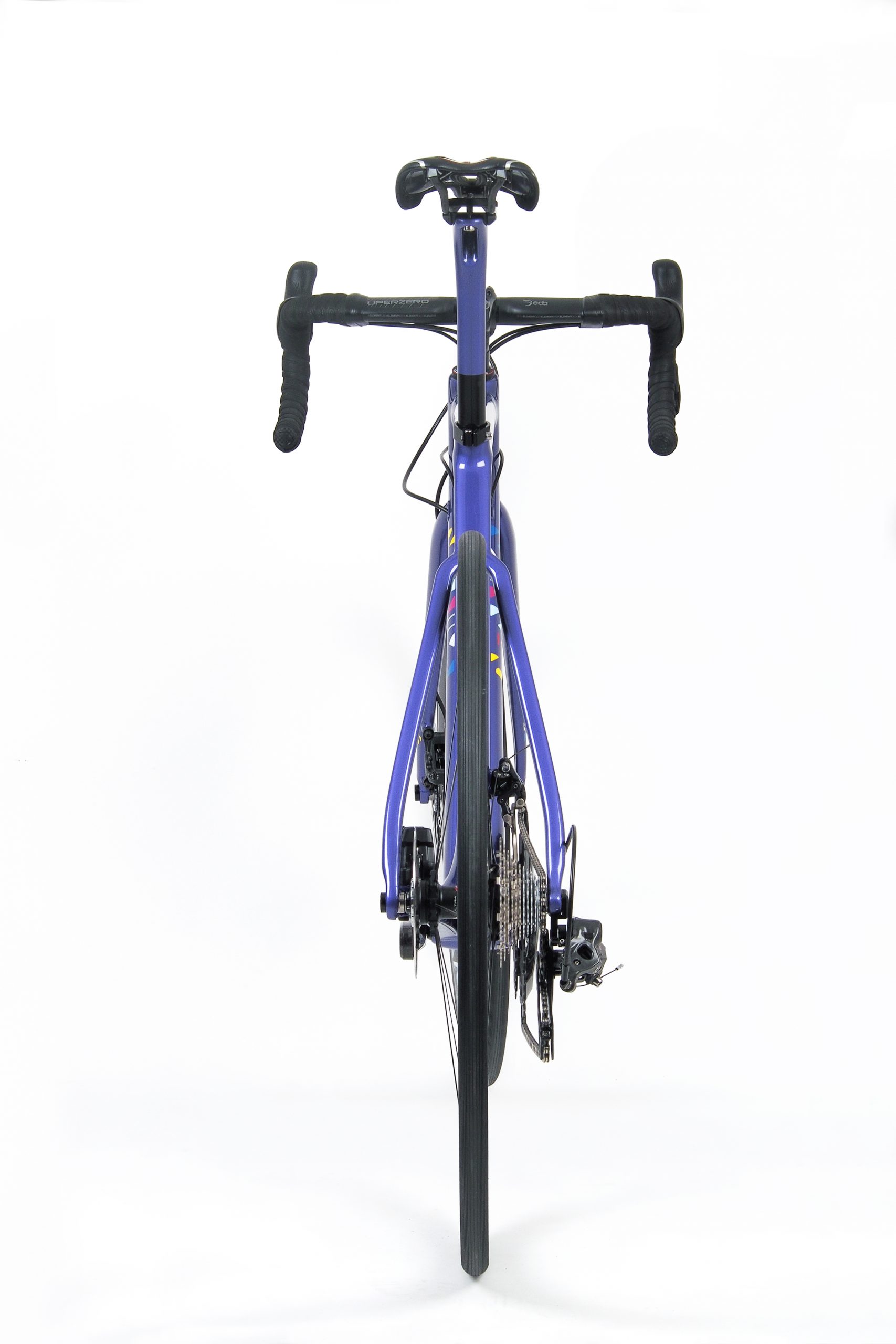 Details.
Built using T800s HM3k custom designed carbon tube-set joined with HM3K pre-preg carbon

Tapered full carbon Thru axle fork.
Integrated Aheadset 1⅛" – 1.5" (1.5" – 1.5" for DCR internal).
Front Thru Axle 100mm x 12mm.
Rear Thru Axle 142mm x 12mm.
Flat Mount disc brake.
PF386EVO BB.
Seatpost diameter 27.2mm.
External cable routing mechanical or internal electronic.
Internal rear brake hose.
Max tyre clearance 25mm.

Fully integrated cable option available at no extra cost – For electronic or mechanical.
Deda Elementi DCR integrated headset.
Frame is available in standard or custom geometry.